Recycling Beverage Cartons Made Easy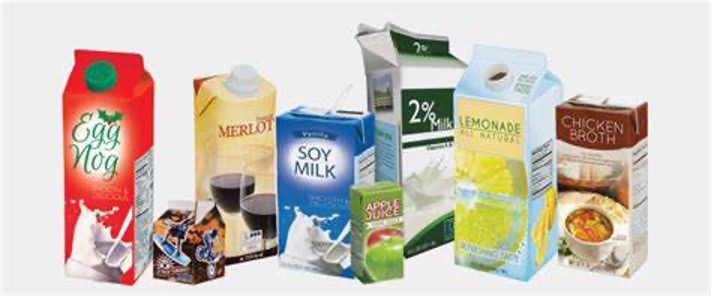 "It's no secret that people struggle with recycling correctly. As responsible consumers, we find ourselves trying to do the right thing but sometimes, this leads to "wish-cycling." Unfortunately, wish-cycling can contaminate entire recycling loads that are otherwise clean. It's very important that you check local regulations where you live and any time you travel and wish to recycle or compost. Each town has a unique set of requirements for items that are accepted in various waste streams. Here in Summit County and in many vacation destinations, recycling and composting loads become contaminated more easily. Think about it – you have people from all over the world with different waste diversion efforts and requirements coming to a place with a totally different set of rules. It's extremely important to make sure our signage and other education efforts are up to date and residents and visitors alike are staying informed of changes. Recently, our list of accepted items in the single stream recycling has changed and we are no longer able to put cartons in the single stream collection.  
This does not mean egg cartons; but instead, juice and milk cartons. These items are made with paper but have a unique plastic lining inside. Some even contain a layer of aluminum. Because of these two linings, it raises unique challenges for traditional recycling. However, these cartons are still recyclable! They are now collected separately at our recycling drop sites around the county. Be sure to look for the "Cartons" sign on the dumpster! They are then sold to businesses that can properly give them a new life. In fact, once these cartons are sold and pressed together in a machine like a large panini press, they become ceiling tiles or a drywall alternative. The High Country Conservation Center reports that 30 cartons can make a 2-foot square ceiling tile!  
When recycling cartons, it's important to know exactly which types of cartons can be recycled. Cartons with slanted tops like milk, creamers or egg substitutes are recyclable. Cartons that have a flat top like broths, soups or wine are also recyclable. These cartons typically have a straw or plastic cap. Cartons that are not recyclable are oatmeal containers, ice cream tubs or coffee cups. Before disposing of cartons into the proper dumpster, be sure to take off all caps and remove straws as these can get tangled in the recycling equipment. You should also be sure to rinse cartons before recycling.  
Should you have any questions on what is and is not accepted in the Single Stream at all BGV properties or at the drop sites around the county, you can visit HighCountryConservation.org or send our team an email at Sustainability@breckgv.com.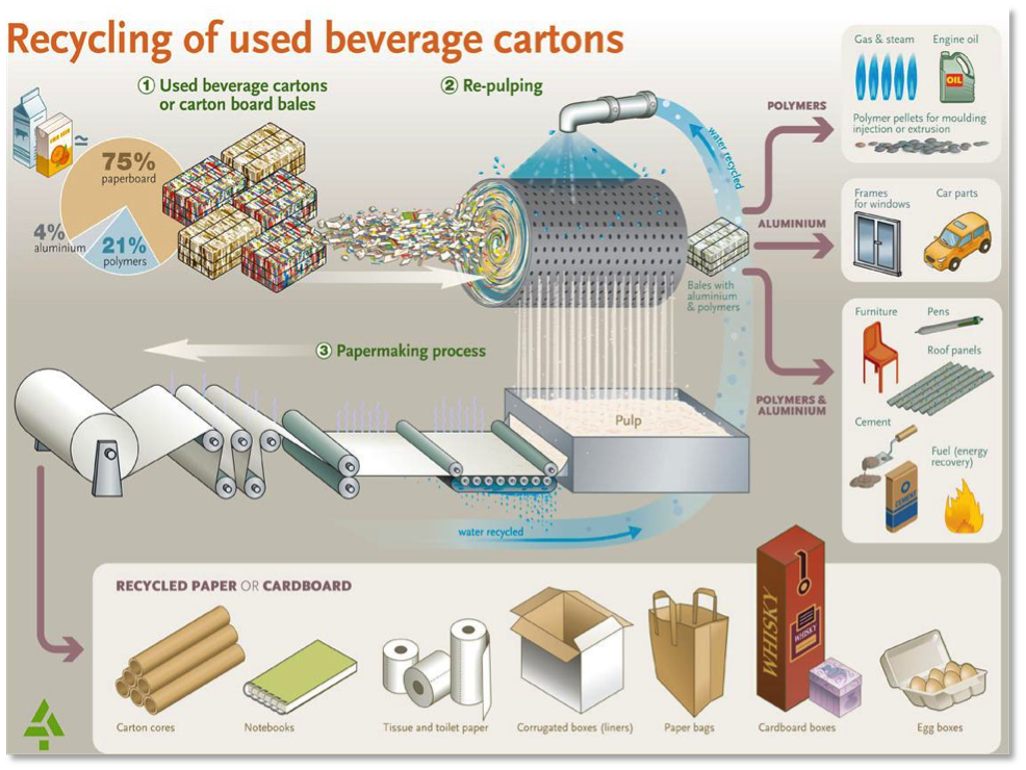 https://bgvgives.org/wp-content/uploads/2021/11/Picture3.jpg
296
712
Chris Knudsen
https://bgvgives.org/wp-content/uploads/2020/07/BGV-Gives-Logo_Horizontal_White-300x129.png
Chris Knudsen
2021-11-15 14:38:37
2021-11-16 13:57:35
Recycling Beverage Cartons Made Easy