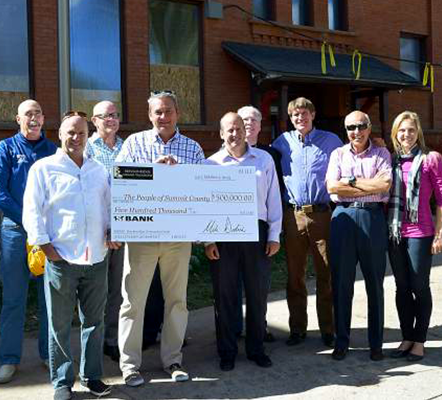 In addition to the Donor Advised Fund and BGV Gives' major initiatives, Breckenridge Grand Vacations has awarded major gifts directly to organizations who have demonstrated their strong need for funding to accomplish large positive change in Breckenridge and the surrounding communities.
Breckenridge Grand Vacations Community Center
On January 10, 2015 more than 1,000 people attended the grand opening of the BGV Community Center and South Branch Library. The grand opening was the culmination of 16 months of work to restore the former Colorado Mountain College building into a new public space for all of Breckenridge. In keeping with the mission to focus on health, human services and education; Breckenridge Grand Vacations donated $500,000 towards the rehabilitation of the historic schoolhouse building on Harris Street creating a community center, housing the Breckenridge branch of the Summit County Library, offices for a number of nonprofit organizations and the fully renovated Speakeasy Theater.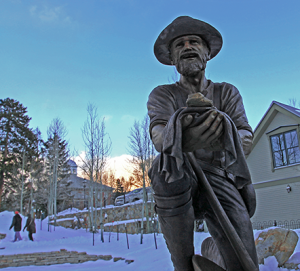 Grand Opening of Prospector Park
Prospector Park, a pocket park on the north side of Main Street, opened on November 11, 2015 and includes a fun playground for children and a brand new sculpture called "Tom's Baby." Mike and Anna Dudick provided the funding, which enabled the Public Art Advisory Committee of Breckenridge Creative Arts to commission the sculpture. "Tom's Baby", the largest crystallized gold nugget ever found in Colorado, was discovered in 1887, weighing in at 13.5 pounds and is currently on display at the Denver Museum of Nature and Science.
Breckenridge Grand Vacations Employee Assistance Fund
Each year, Breckenridge Grand Vacations employees contribute over $40,000 to towards the Employee Assistance Fund. Since its inception, the fund has provided $650,000 to 352 employees and their families in need of financial assistance. The Breckenridge Grand Vacations Employee Assistance Fund was formed by employees with the purpose of providing financial assistance to employees and their immediate families in the event of an emergency, misfortune, or other unforeseen financial burden where the need for assistance exceeds all resources reasonably available to the employee.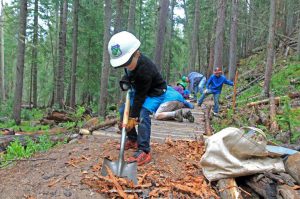 Adopt-a-Trail Program
Breckenridge Grand Vacations employees are very committed to the conservation and sustainability of the town they live in. On four days each year, employees partner with the Adopt-a-Trail Program of the Friends of the Dillon Ranger District to work to maintain the Peaks Trail that begins just behind Grand Lodge on Peak 7, with 40-50 employees participating annually. Since 2011, BGV has donated $54,200 to FDRD to support this trail preservation work.
Mike and Anna Dudick Contribute $1 Million to the Sol Center at Alta Verde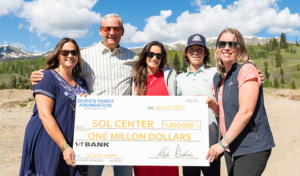 In July 2022, Mike and Anna Dudick, co-owners of Breckenridge Grand Vacations, donated $1 million dollars to the construction of the Sol Center at Alta Verde. The Dudicks' donation supports the construction of the Sol Center at Alta Verde, where the Family & Intercultural Resource Center and Building Hope will concentrate their offices and resources, including a food market and a thrift store. In what Anna Dudick describes as "the single most important nonprofit capital campaign project for this community," the Sol Center will provide access to key mental health and human services in Summit County.
Learn More About Grants
&

Sponsorships
The owners of Breckenridge Grand Vacations realize they have an obligation to financially support the many nonprofit agencies that make Summit County such a wonderful place to live. To that end, Breckenridge Grand Vacations has established a Community Giving Program designed to make grants and funding available to the nonprofit agencies serving Summit and Park Counties.
Breckenridge Grand Vacations has been contributing to a wide array of community nonprofits and programs in Summit and Park Counties for many years. In an effort to support more local nonprofits and be more efficient with limited funds, an application process has been created. The application process is designed to be simple and efficient for busy nonprofit managers.
In addition to offering grants, BGV Gives also offers sponsorship support of varying sizes to local organizations in order to help enhance their events and activities.
Sponsorships can be obtained for a broad range of organizations and be in the form of cash or in-kind donations.